Always Recovering Junk
Our team of experts provides reliable, honest, and eco-friendly junk removal and hauling services to private residents, businesses, and institutions within a 35-mile radius of Frederick, MD.  
Get a Free Quote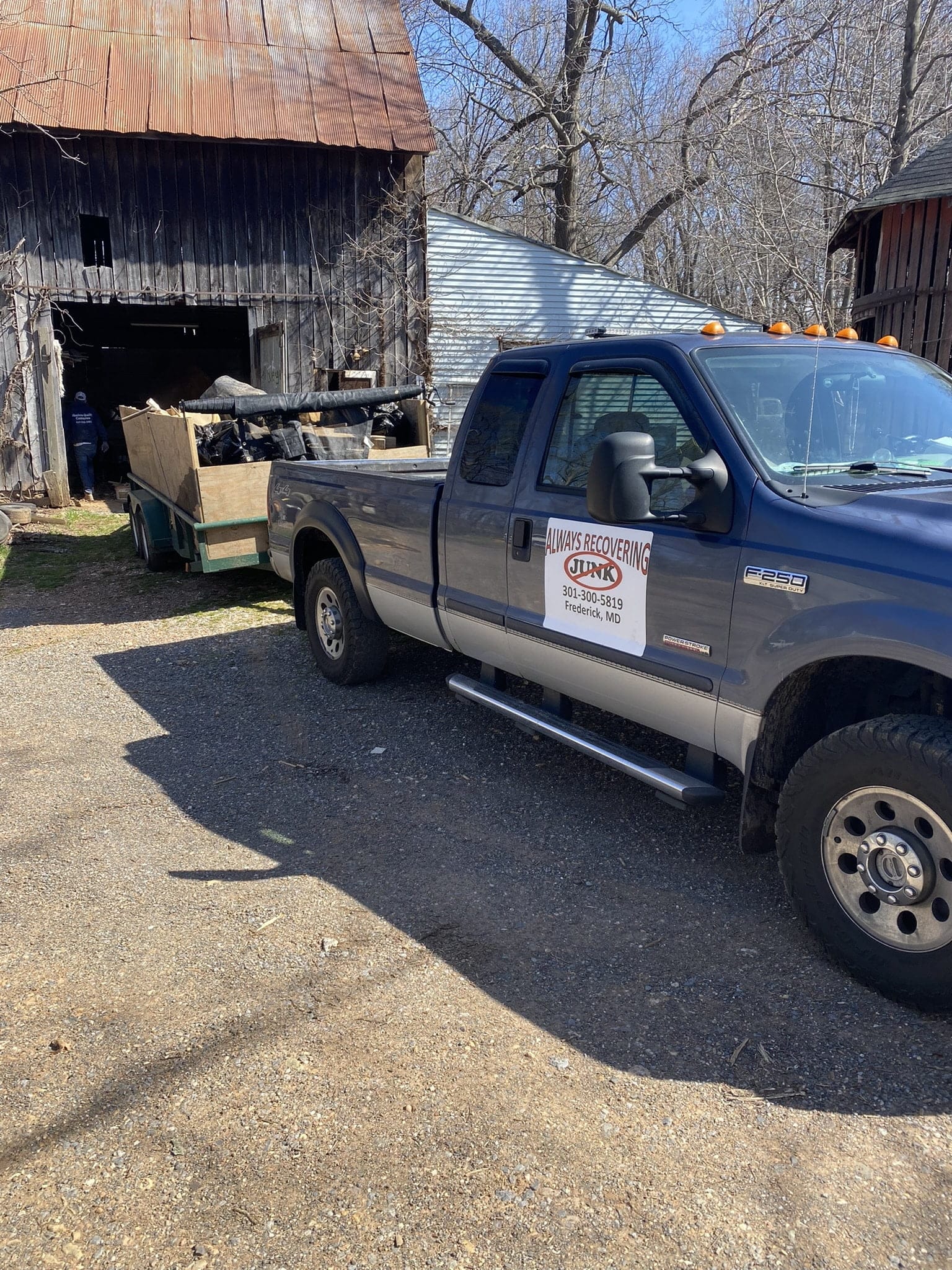 Providing Junk Removal Made Simple since 2020.
Residential
Proudly offering junk removal services for households and residential properties.
Commercial
We help businesses and commercial properties maintain a clean and safe environment for their employees, tenants, and communities they serve.
Institutional
We provide comprehensive junk removal services for organizations and institutions such as schools, hospitals, and government buildings.
About Us
When you're tired of dealing with the clutter that's been building up in your space, you want a reliable, efficient, and affordable solution that respects your needs and exceeds your expectations. That's where Always Recovering Junk comes in. 
Our founder Matt knows what it's like to feel taken advantage of by other junk removal companies who treat you like a number. In fact, that's exactly what inspired him to start this business: watching a family member pay hidden fees that were tacked on after her removal job was complete. He knew there had to be a better way to provide junk removal services to our community – and in 2020, that's what he did. 
OUR MISSION
Our mission at Always Recovering Junk is to take junk removal to a whole new level of service, transparency, and dependability. We believe that everyone deserves to enjoy the peace of clutter-free spaces – whether that's at home, at work, or any other setting. We're committed to making that a reality for you. Whether you need a complete clean-out or just some help hauling away bulky items or some construction debris, we're here to help.
We take pride in the quality of our work, our respect for our clients and their homes, and our sense of responsibility to dispose of unwanted items properly. We understand that every client is unique, and we're dedicated to working closely with you to understand your specific needs and goals. Our team of experts is committed to ensuring your satisfaction with our services, every step of the way.
But our commitment to our community goes beyond just our clients. We're also proud to support local organizations that are doing important work to help those in need of  mental health recovery services. We believe that by working together, we can create a community that is compassionate, supportive, and hopeful.
Contact us today to learn more about how Always Recovering Junk can help you downsize your stuff, while also supporting the community around you.
OPEN HOURS
8am – 9pm Everyday
Everywhere within a 35-Mile Radius of Frederick, MD